Find a nanny
51 nannies matching your search
Sziasztok én Dvornik Titanilla vagyok szenvedélyem a gyerekekkel való foglalkozás kedves türelmes vagyok dajka és pedaszisztens végzettséggel rendelkezem nem dohányzom se iszom alkoholt..
Dear Families, I am a happy, enthusiast, loving&caring person who loves children, simply adore their nature, I enjoy every moment with them. The past 6 years I was lucky to work with..
Dear Families, I would like to introduce myself, my name is Stella. I am 28 years old. In the past ten years I have been working for families in United States, Spain, Denmark and..
Sziasztok! Három gyermek édesanyja vagyok, minden korosztályban van bőven óbbi munka helyeim: 5 év magán óvódában, Pestlőrincen, 4 hónap Ausztriában, babyszitterként 3 gyermek mellett...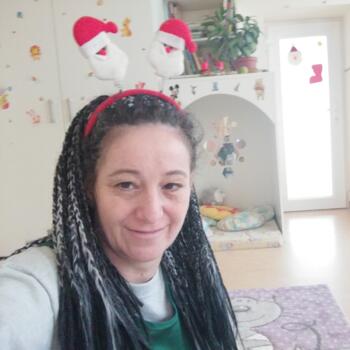 Hauck Csilla vagyok. 47 éves. 2 gyermek édesanya. 19 és 21 éves fiaim vannak. Budapesten dolgoztam. 4 kerületbe. Magàn Ovoda és bölcsöde és bölcsibe dadus voltam. imádom a gyerekeket...
43 èves vagyok egy 3 èves kislányom van mindig nagy családot szerettem volna,de csak egy angyalom èrt is végeztem el a dajka kèpzèst imádom a gyerekeket,szeretem a gondozási részét..
Üdvözlöm! Magamról nem igazàn tudok irni , legfeljebb azèrt mègis annyit hogy akkor vagyok valaki amikor a gyerekekkel vagyok akkor èrzem azt hogy fontos vagyok valakinek, nèz, hallgat..
Üdvözlöm! 46 éves vagyok, magam is Édesanya, 14 éves leány gyermekemet születése óta teljesen egyedül nevelem. Már tinédzser koromban is szerettem a gyermekekkel való foglalkozást,..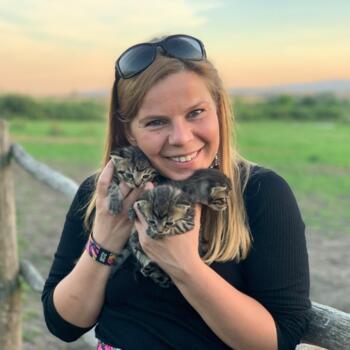 My name is Fatima Gaines. I am 39 years old. My Mom is Hungarian, my Stepfather is American. I lived in California for 20 years. I graduated there and during my studies I was the nanny..
Bagó Anzselika 32 éves vagyok Kárpátaljárol koltöztünk Üröm városába van egy 11 éves kislányom dadus néniként dolgoztam 5 évet imádom a gyerekeket csak sajnos megszünt a munkám!!Keress..
Hello, Marcsi/Marie vagyok, jelenleg egy israeli házaspár 8 hónapos kisfiának vagyok a nanny-je, sajnos visszaköltöznek, ezért most keresek valami hasonlót. Anyanyelvi angol és persze..
Buzàs Renàta vagyok! Győri lakos vagyok. Van két gyermekem. fő àllàsban dolgozom. Dèlutànkènt szeretnék egy kis mellék àllàst. Dajka képzöm van még.Nagyon szerettem a gyerekeket.
Hát mit is mondhatnék magamról!Barátságos közvetlen és szorgalmas vagyók szeretem a munkám tésztességesen elvégezni!Három gyerekes anyúka és két kis unokám van !Nagyon imádok velük..
Ovódai dajka végzettségem van ,plusz érettségi .Két gyermeket neveltem fel,most már a saját lábukon élnek .Türelmes ,nyugodt természetem van ,szeretek kreatív dolgokat csinálni. Könnyen..
Szeretem a gyerekeket nagyon! Szívesen vigyáznék csecsemőkre, kisgyerekekre! Még nincs tapasztalatom ebben, de szívesen kipróbálnám! 😊 Mit lehet rólam tudni?🙂 Én egy kedves, barátságos,..
---
---
Are you looking for a suitable nanny?
Babysits has a large overview of nannies, with 51 nannies currently available matching your search criteria. Start contacting nannies now to find a great nanny to care for your child(ren) in no time!
---