Babysitters in Pécs
Find a trustworthy babysitter on Babysits
Sziasztok! Én egy jókora családba születtem, ami miatt rengeteg időt töltöttem gyerekekkel. A legkisebb öcsémmel 18 év korkülönbség van köztünk , aminek köszönhetően születése óta..
Korsós Enikő vagyok, 20 éves. 10 éve cserkészkedem, ebből 4 éve vagyok vezető. Ez azt jelenti, hogy van egy saját őrsöm, akikkel minden héten találkozom, játszunk, beszélgetünk és..
Pszichológia alapszakos hallgató vagyok Pécsett, de van tapasztalatom kórházból is és általános iskolásokat is táboroztattam. Barátságos és megbízható vagyok, de eléggé változó, hogy..
24 éves vagyok, jelenleg a Pécsi Tudományegyetemen tanulok biológia szakon. Van kettő kisebb testvérem nagy kor különbséggel, úgyhogy jelen voltam kisöcsémnél pici baba korától kezdve..
Hello! Réka vagyok, 19 éves. Bébiszitter munkát keresek, egyetem mellett. Jelenleg a PTE KPVK óvodapedagógus szakán tanulok. Szeretek mozogni és sportolni, illetve a kreativitás sem..
Mira vagyok, gyógytornász szakos hallgató. Két kis öcsém van, 13 és 10 évesek. Születésük óta bébiszittelem őket és kis pótanyjuknak tekintenek. Az évek során megedződött a türelmem,..
Average response time: 5 hours
HUF 2,500.00/hr
Szeretem a gyerekeket nagyon! Szívesen vigyáznék csecsemőkre, kisgyerekekre! Még nincs tapasztalatom ebben, de szívesen kipróbálnám! 😊 Mit lehet rólam tudni?🙂 Én egy kedves, barátságos,..
Szegeden járok egyetemre a pedagógusképző karra. Többször vállaltam már gyermekvigyázást, eddig mindig meg voltak velem elégedve. Szeretem a gyerekeket, könnyen kijövök velük. Felelősségtudatos..
63 éves, elvált, fiatalos, független nő vagyok. Földrajz-rajz szakos Általános iskolai tanár képzettségem van. 4 felnőtt fiú gyermeket neveltem fel. Unokám nincsen. Jelenleg munkanélküli..
A nevem Bogdán Erna Elizabet, 24 éves vagyok, pécsi lakos. Jelenleg a pécsi egyetem ápoló szakos hallgatója vagyok. Nyáron, illetve egyetem mellett alkalmanként, szívesen vállalok..
Horváth Zsófia vagyok, 18 éves PTE-KTK hallgató. Tapasztalatom nincs a bébiszitterkedésben, ennek ellenére türelmes, empatikus és alkalmazkodó vagyok. Jól beszélek és írásképes vagyok..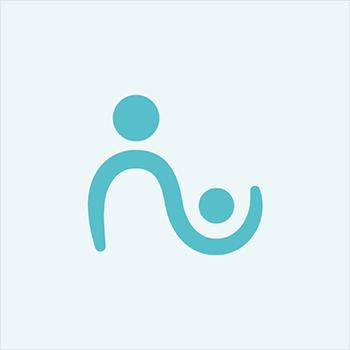 Szeretek gyerekekkel lenni illetve eddigi tapasztalataim alapján a gyerekek is velem. Barátságos és kreatív vagyok, ezek mellett megbízhatónak is tartom magam. Már nagyon várom, hogy..
23 vagyok, imádom a gyerekeket, van 5 unoka testvérem és mindig én vigyáztam rájuk mikor kisebbek voltak, szeretek játszani velük, beszélgetni, és szórakozni. Én a gyerekekkel nagyon..
Magam is 4gyermek édesanyja vagyok, 13,5-, 11-, 8- és 3,5évesek. Kisgyermek gondozó nevelő szakon végeztem itt Pécsett. Nagyon jó kommunikációs készséggel rendelkezem, alapjáraton..
Szeretek gyerekekkel foglalkozni. Végzettségemet tekintve csecsemő és kisgyermek nevelő vagyok, de óvodás és kisiskolás gyerekekkel is könnyen tudok foglalkozni. Ha engem választasz..
---
---
Babysitter in Pécs wanted?
Find your reliable babysitter in Pécs here! We have 28 active babysitters in Pécs matching your search criteria. Babysits gives you the peace of mind you deserve as a parent!
---